If you are playing for the first time, you have access only to the first Game Mode, "
Chocolate
". Simply hit on the button "Play & Win" and the game starts! The game dealer will choose an opponent for you!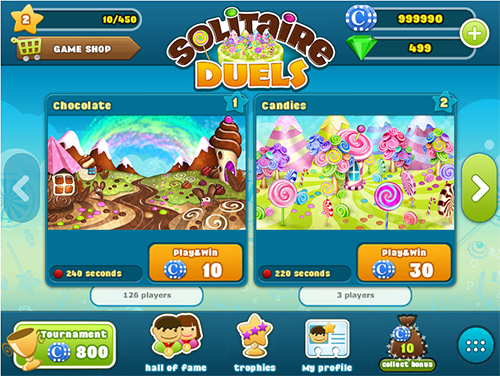 Keep reading to learn more about how to unlock new Game Modes.